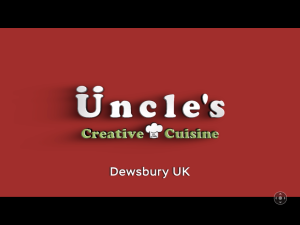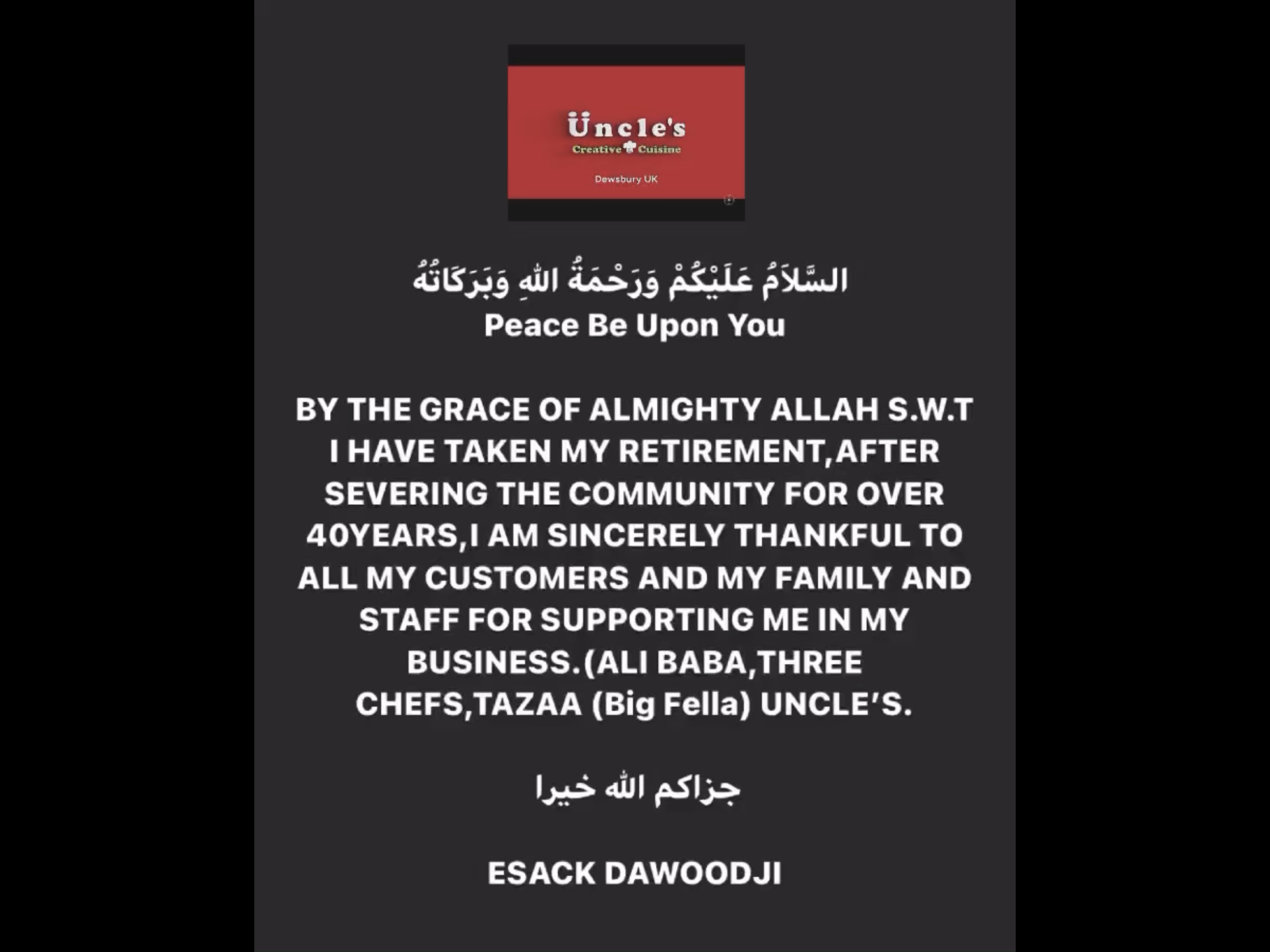 Hello and Welcome,
My name is Esack also known as Uncle.After working in the catering industry for the past 42years,and with the opening of my first venture in 1980 with pioneering introduction of Doner kebabs in Dewsbury from Ali Baba.Our success & Reputation is based upon Quality,Value,Taste,Service,and Innovation.With these principals firmly embedded in our ethos,we have curated NEW innovative products as well as retaining our legendary Donner Kebab for you to enjoy @ an affordable price.
Halal Declaration;
All our Meat and Chicken products are SUITABLE FOR MUSLIM (HALAL)
Owner;Mr.Esack Dawoodji
"My Promise,My Destination"
Uncle's
Esack Dawoodji
*Business Advertisements - See Terms and Conditions.
We recommend that you always read the label carefully before using or consuming any products. Please do not solely rely on the information provided on this website Because of this, Suitable For ltd is unable to accept liability for any inaccuracies or incorrect information contained on this site.